Outdoor Dining Furniture Ideas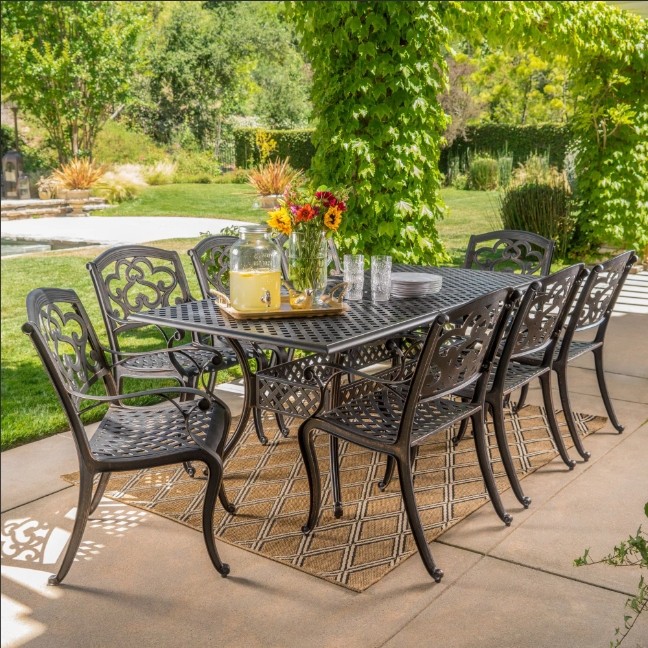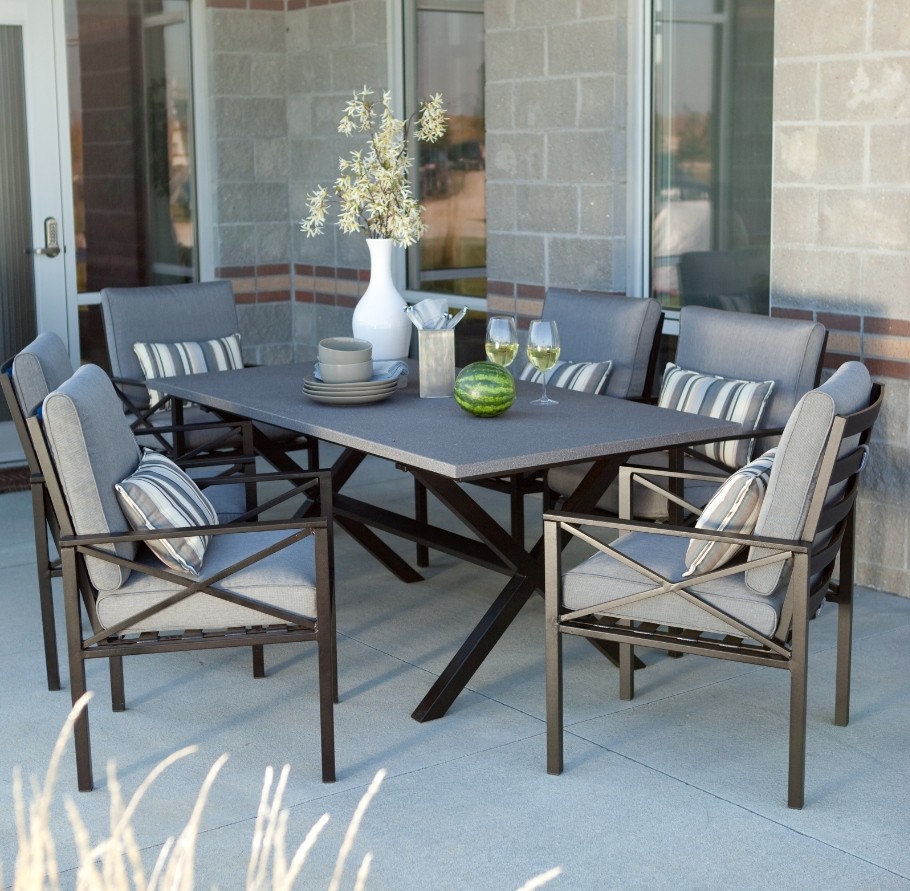 Having the right outdoor furniture can bring functionality, ideal comfort, purpose, and a chic personal touch to your outdoor space. However, choosing a spacious table and comfortable chairs that can quickly transform your outdoor space into an alfresco area can often be a complicated affair for homeowners.
That said, here are a few outdoor dining furniture ideas to help you choose the best outdoor furniture for your outdoor dining room.
Contemporary refers to a decoration style that appeared at the end of the 20th century. It is expressed through soft lines, incorporating neutral elements and bold colors. Modern outdoor dining furniture is comfortable, functional, and fun to look at, too. With its soft lines and vibrant colors, modern outdoor dining furniture is sure to attract customers and keep them.
Classic Outdoor Dining Furniture
Classical refers to the gorgeous and exquisite decoration style. It may have a velvet or silk fabric commonly referred to as antique. Much of the classic outdoor dining furniture is wrought iron, making it suitable for most outdoor settings. This style of furniture is perfect for outdoor seating in any restaurant.
It's easy to clean, pest resistant, and properly maintained it won't rust, ensuring years of use. Since the ornate details in the classic design are part of the furniture, you can easily change the color by painting to match your dining room decor without losing any of the intricate details in the furniture.
French Bistro Style Outdoor Dining Furniture
Bistro tables are a great choice for outdoor dining furniture, and the look and appeal of French bistro sets come from French cafés. French bistro outdoor dining furniture typically features a bamboo or metal frame with woven designs on the seat and backrest. This great-looking piece of outdoor dining furniture works especially well in small cafés, paying homage to its origins in France.
Industrial Outdoor Dining Furniture
Industrial-style furniture is characterized by the look and feel of furniture in a factory in the 1800s or 1900s. These simple designs have become very popular and look great when chosen as a style for outdoor dining furniture.
Eclectic Outdoor Dining Furniture
By taking an eclectic approach to your outdoor dining furniture, you can choose chairs and tables in different styles to avoid too many mixes and matches. Not only is this a great and unique way to decorate, but it's also whimsical and fun for diners at your restaurant. This style is also handy if the table or chair is broken or worn because you don't have to find an exact match to replace it.
In Conclusion
Outdoor dining furniture is often one of the first impressions a customer has of your business. It is important to keep this in mind when planning your outdoor space. Create a warm, inviting space and pair it with outdoor lounge furniture whenever possible. Choose colors and designs that will impress people on the street, and don't sacrifice price for the quality!
The above briefly introduces the style guide for outdoor dining furniture, if you want to buy outdoor dining furniture, please
contact us
.
CDG is a specialist
custom outdoor dining room furniture manufacturer
. We are specialists in creating unique and inspiring indoor and outdoor furniture for the contract designer and garden markets, having sold over 10,000 large projects in over 160 countries over the past 16 years. You'll always find a stylish piece of furniture for your project in our wide range of styles, including contemporary, vintage, industrial, rustic, and more.