Customized Wholesale Commercial & Restaurant Furniture | China's Top Manufacturer & Supplier
Professional Restaurant Furniture Sourcing Guide
Professional Commercial & Restaurant Furniture Sourcing Guide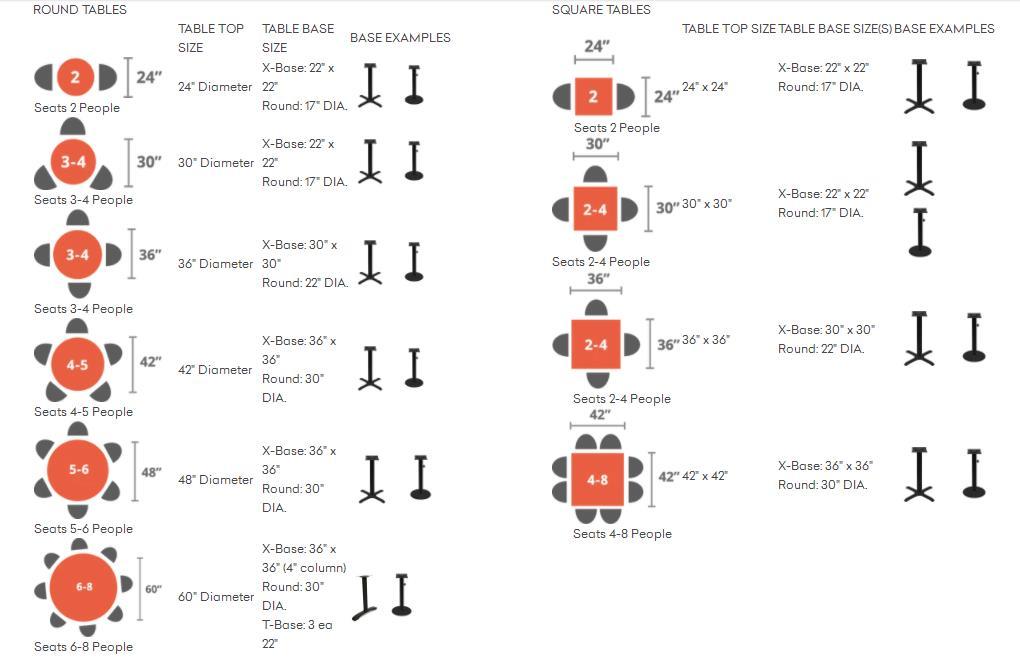 As leading commercial grade furniture providers. Whatever your commercial furnishing needs are, we can recommend the most appropriate style, type and size for your space, and give you the absolute best prices.
We are knowledgeable and well versed in different types of furniture - each of which have their own unique design and character. We also provide important feedback and advice to our customers. You can rest assure that we have the knowledge, products and experience to do the best we can ensuring your project will be completed just in time. We also provide after-sale service and follow up with our customers. Need help with your next restaurant or cafe project? We are waiting on you. Get your business up and running in just days. Be in touch to request a quote today!
Seating, Table & Table Base Guide
Table tops can be configured to fit on a number of different styles and sizes of table bases. Our bases are available to fit standard dining height or bar height table tops. It is important to select the correct size base for your table top for stability. After determining the size of the table top, you can also match the appropriate number of dining chairs according to the reasonable space. Additionally, this can impact your dining room layout as well as guest comfort.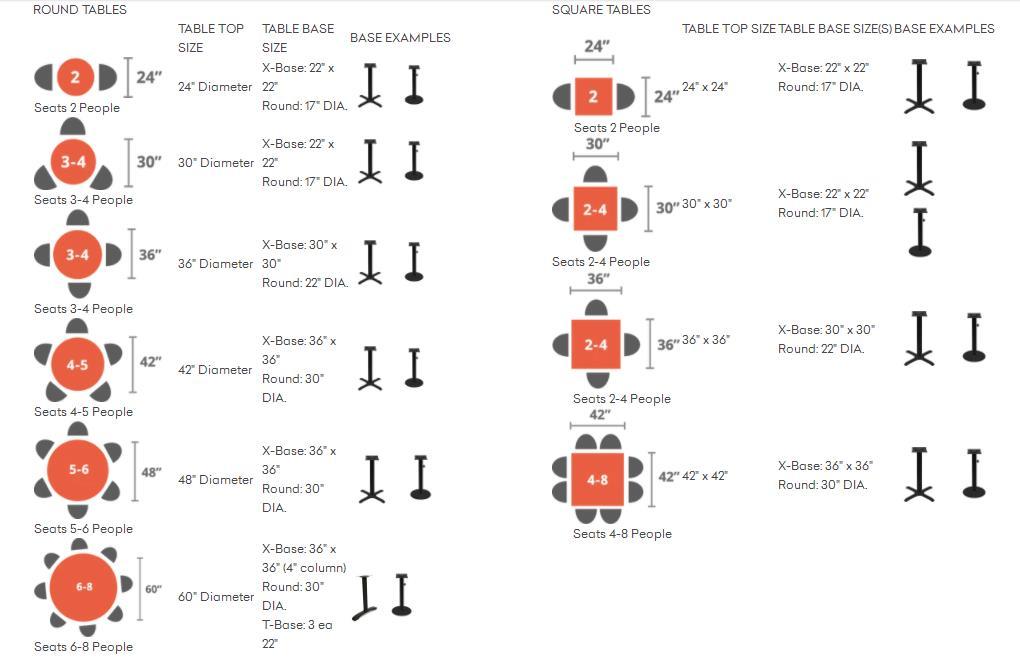 Space & Capacity Guide
When designing your restaurant, you seriously need to consider your venue's seating layout. Choosing the correct table shape and size can determine your restaurant's capacity to meet the expected demands. This includes the spacing between the chairs to allow customers to get in and out and to sit comfortably without overcrowding guests.
The above factors will eventually affect the sales of your restaurant. Below, you can reference this chart to calculate seating space and capacity and decide on the appropriate number of tables and chairs for you.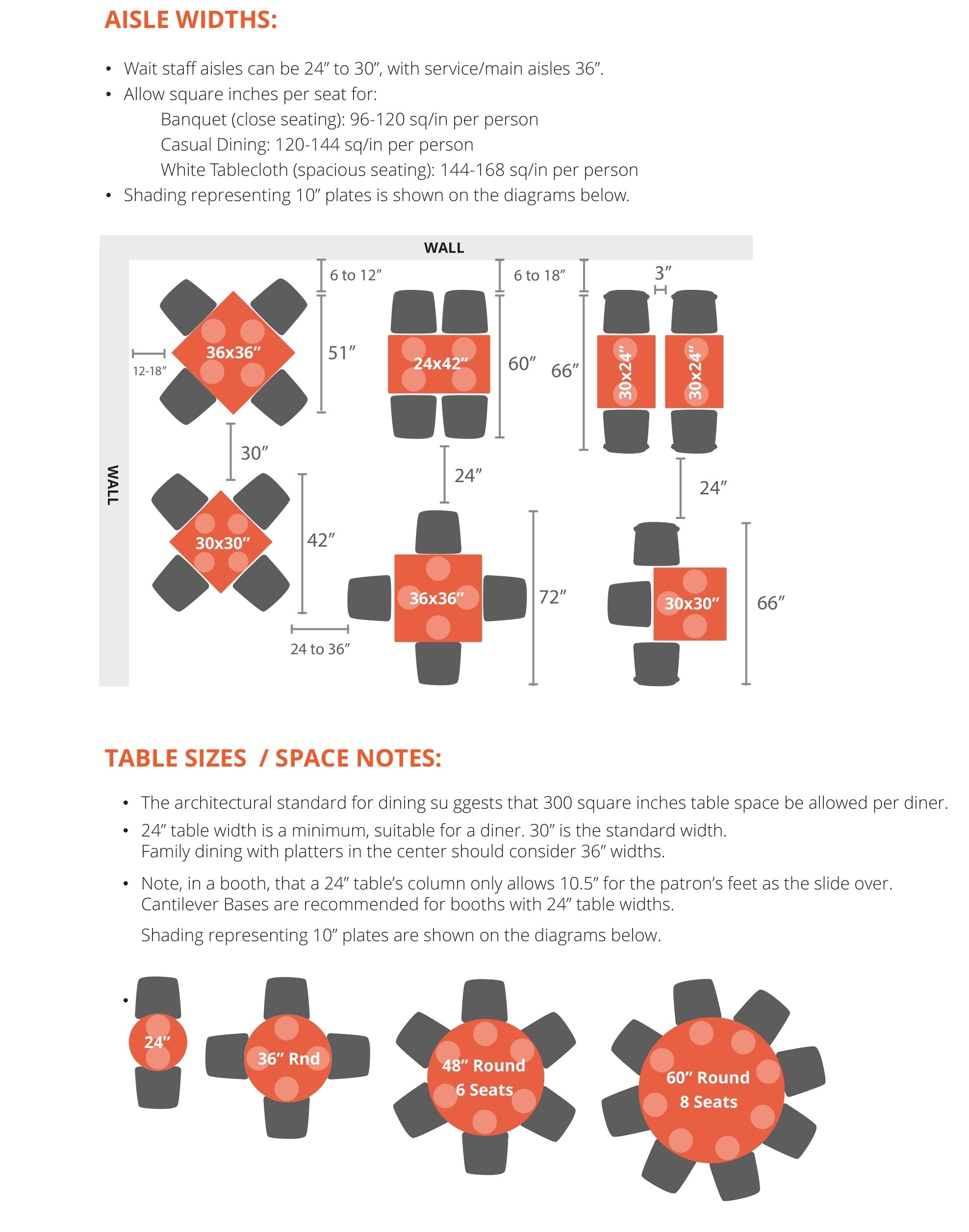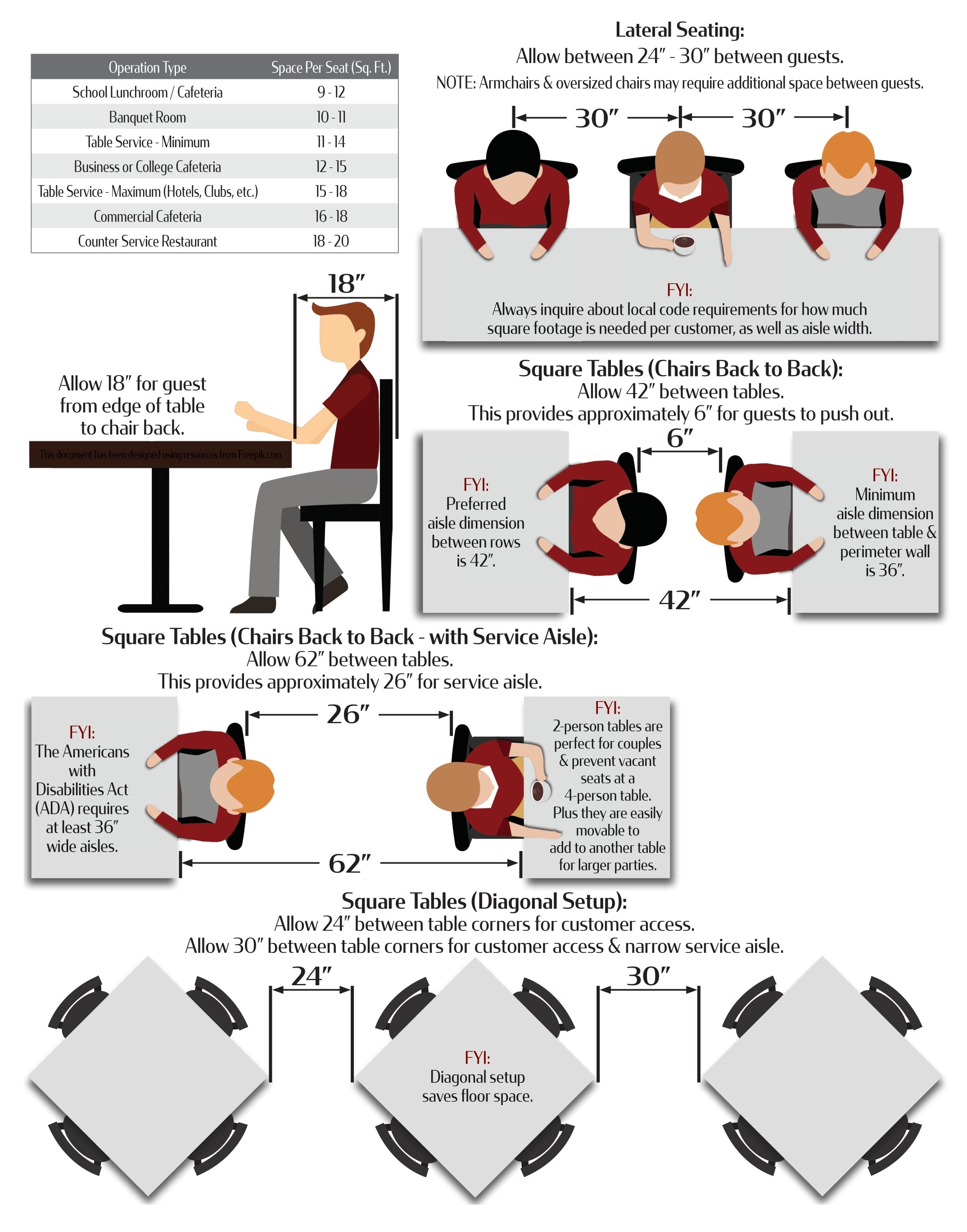 Have more questions about the number of dining chairs and tables and the space planning that is most suitable for your restaurant?The CDG Furniture team can help you choose furniture of almost any size for any type of restaurant and cafe!
CDG Furniture have helped a lot of restaurant owners find the right number and style of restaurant tables and chairs for their projects, and we're excited to assist you with yours!
We are a manufacturer of high-quality indoor and outdoor restaurant furniture, committed to providing excellent products and services. We offer one-stop solutions for restaurant furniture wholesale and customization. Please send an inquiry to get detailed product information, prices, and delivery schedules provided by our professional team. Contact us anytime for further assistance. Let's establish a long-term partnership and grow together.