How Often Should I Replace Dining Room Furniture?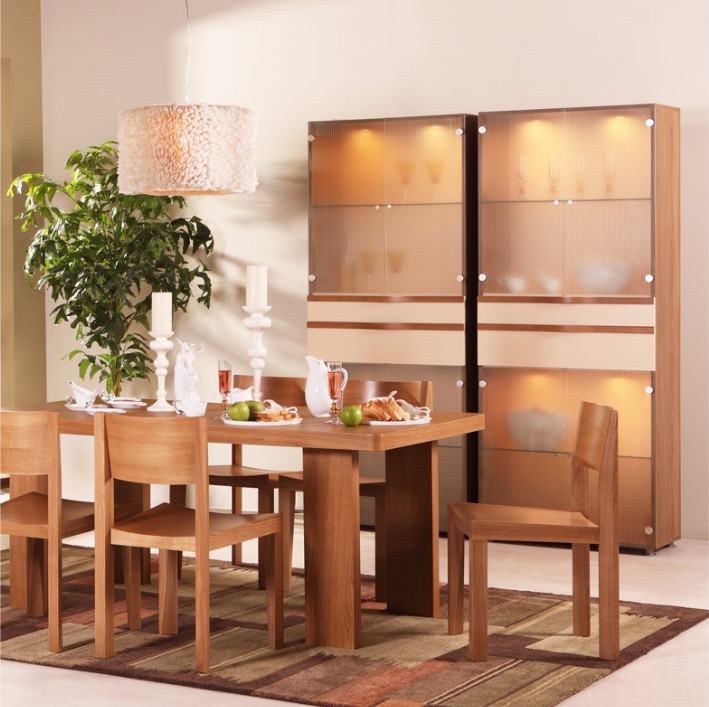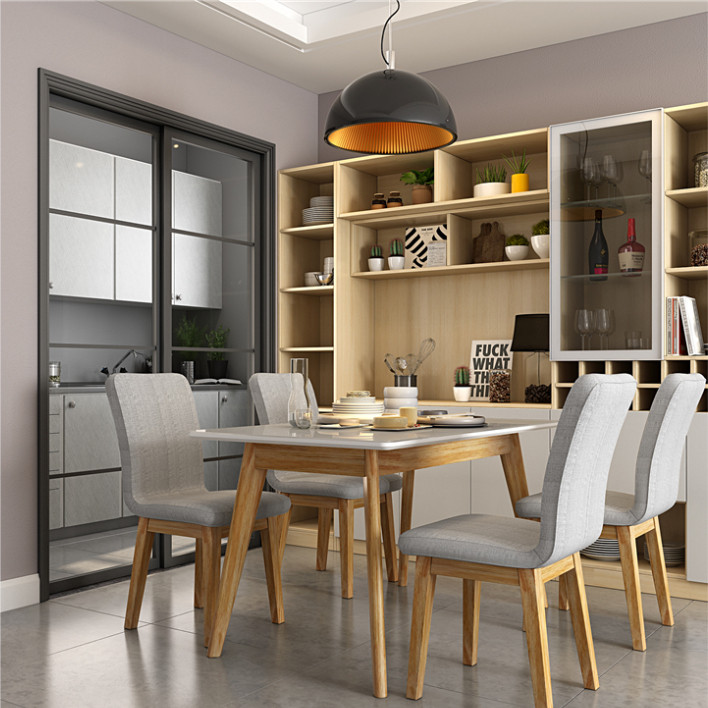 Commercial-grade dining room furniture is designed to withstand continued heavy use in the area for years to come. While it needs to be attractive and comfortable, it must also stand up to multiple cleanings.
You should replace dining room furniture every 5-10 years. However, many variables come into play when changing restaurant furniture, including the materials used to make restaurant seating and tables, whether the furniture is indoor or outdoor, frequency of use, and quality of care.
Even if dining room furniture appears to be in good condition, it may need to be replaced to revitalize the venue.
Typically, the average lifespan of chairs and booths is 5-10 years. However, bar stools may need to be replaced sooner. High stools are more prone to wear and tear than small stools because they are more likely to sit on them for extended periods of time. Therefore, you may need to replace them more frequently than other types of dining room furniture.
CDG features restaurant furniture in materials such as wood and metal to provide a fresh and modern look to cafeterias, restaurants, cafes, and dining areas. Its design makes it a great choice. Additionally, you can choose to have its metal frame painted in a black powder finish. Powder-coated products are more resistant to the negative effects of moisture, chemicals, UV rays, and other conditions that can shorten the life of the furniture.
Use and Placement of Furniture
However, for family-style restaurant and diner-type establishments, private room seating can wear out like a bar stool. Children tend to crawl onto private room seats and are more active, which makes this type of restaurant seating more stressful.
Outdoor dining furniture also tends to have a shorter lifespan than indoor seating. Even with proper maintenance, outdoor furniture is more susceptible to these factors and needs to be replaced more frequently.
At CDG, we pride ourselves on our stringent quality standards that ensure all of our products are built to last, so you can count on our dining room furniture to last!
How About the Furniture in the Indoor Seating Area?
If your restaurant has an indoor seating area, replace the furniture every 3-5 years. This will help keep your space looking fresh and inviting.
When Should I Replace My Dining Room Table?
Tables generally last longer than chairs and other types of dining room furniture. You can usually replace the table every 10-15 years. However, this will depend on the material from which the table is made, how often it is used and whether it is indoor or outdoor furniture.
Outdoor dining tables need to be replaced more frequently than indoor dining tables. Just like chairs and bar stools, outdoor tables are more susceptible to damage from the elements.
You should give your furniture a thorough inspection every year, if not more frequently. It's a good idea to have an outside consultant weigh in on the look of your dining room and its furniture, so it can work from different angles. If you're too familiar with the venue, it's easy to miss a venue that needs renovation. Familiarity is often a challenge to proper discrimination.
The above briefly introduces the service life of restaurant furniture. If you want to buy indoor and outdoor restaurant furniture, please
contact us
.
As a
custom outdoor restaurant furniture manufacturer
, CDG's products include outdoor dining sets, outdoor garden home sets, outdoor furniture accessories and more. Over the past 16 years, these products have been sold to over 10,000 large-scale projects in over 160 countries. We are a leading manufacturer and supplier of innovative and stylish furniture for the outdoor, hospitality, home, and leisure industries.