Bar Stool Types and Styles - The Ultimate Guide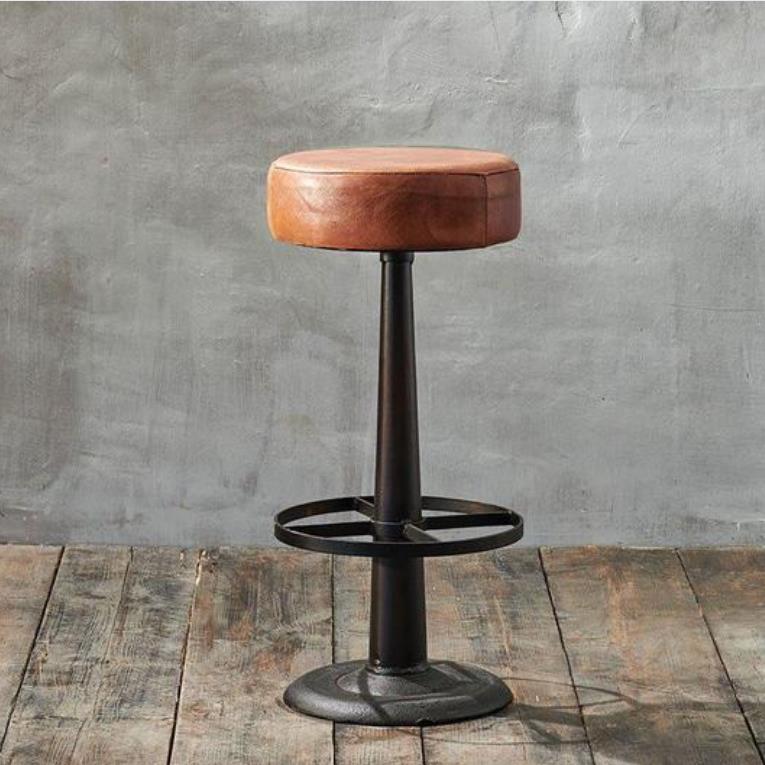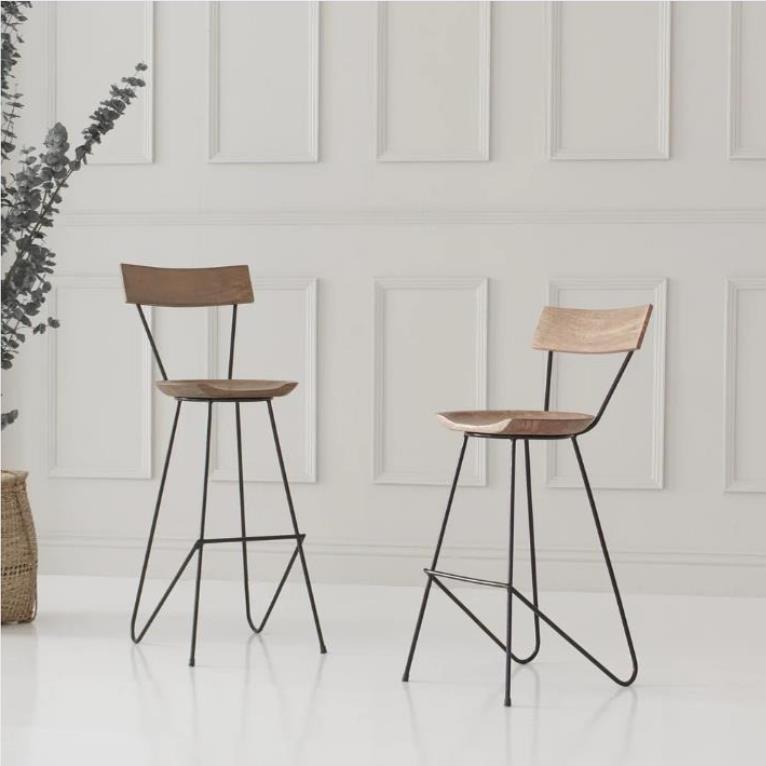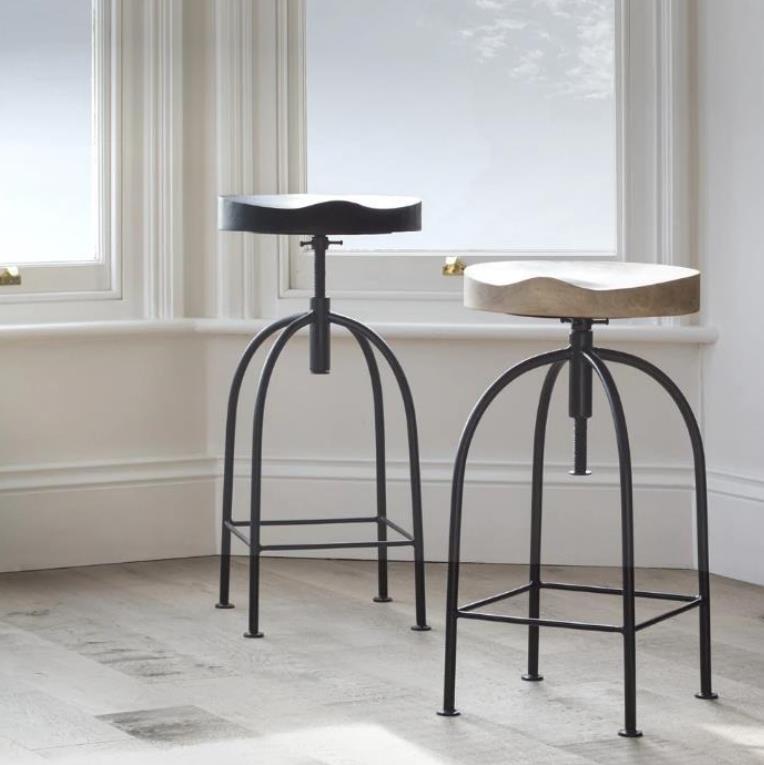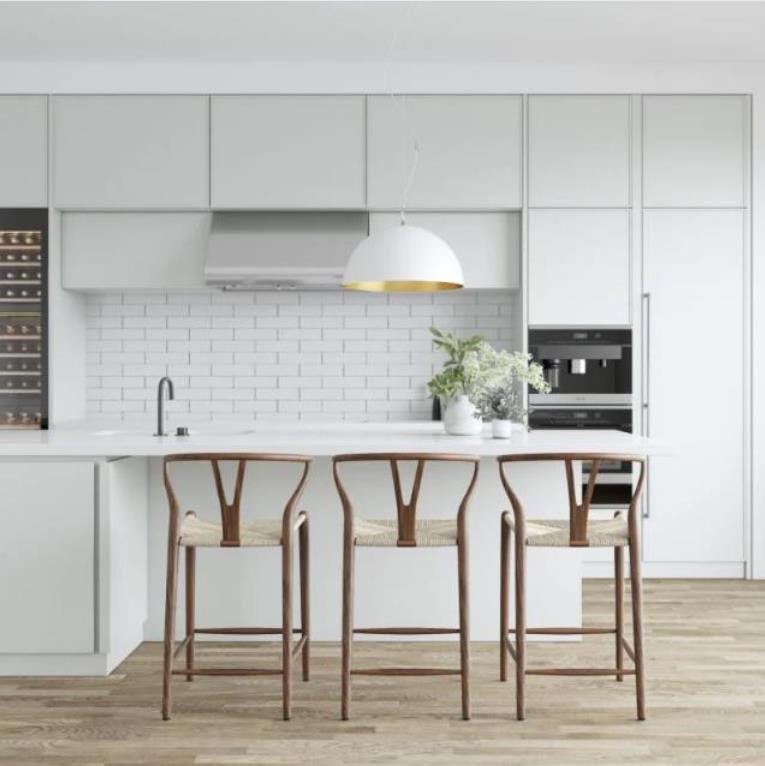 From quirky and beautiful to sleek and voluptuous, there are many types of bar stools on the market today. Are you opting for comfortable, thick options that allow you to pass your time in total comfort? Or would you fold and photograph that ultra-sleek Scandinavian-style stool that's as stylish as the kitchen it's placed in? In this guide, we reveal the hottest styles to make choosing the right
indoor bar stool
easier.
Bar Stool
Bar stools are a great option for those who prioritize comfort and style. Thanks to the added backrest, the bar stool holds you in place so you can lie down at a leisurely pace. Choose from a thick upholstered version or a super stylish wooden version.
Backless Bar Stool
The backless bar stool is the most space-saving product in the bar stool world. While the backrests add a certain level of comfort, they often feel unwieldy when arranged around the bar area.
Not only are backless bar stools lighter, but they also offer a more casual sitting position that slides up and down with relative ease, making them a great choice for busy people.
If saving space is a priority, you can even purchase a stackable bar stool—you won't find a backrest stool.
Wishbone Bar Stool
Often made from wood and wicker, these beautiful bar stools strike a balance between Scandinavian and mid-century design. Be careful to check the dimensions and details of these bar stools as they tend to take up a lot of space in a seating area.
Adjustable and Swivel Stool
Height-adjustable bar stools offer multiple advantages, the most prominent being that they eliminate size issues. Using the wrong height bar stool for your counter can cause upper back pain and lasting damage, which is why we recommend taking the time to determine the right size for you.
For families consisting of adults and children, you will never have to compromise if you choose a height-adjustable bar stool.
Rattan Bar Stool
As bohemian or "boho" home decor has grown in popularity, so have rattan bar stools.
Often handcrafted and hand woven, the stools are expensive but offer great comfort thanks to the natural "elasticity" of the material - especially when fitted with a soft seat.
Industrial Bar Stool
Bold, arrogant, and face-to-face. If that's the style you're after, then an industrial-style stool is the way to go.
Due to design quirks like distressed wood, raw metal, rivets, and deliberate imperfection, industrial stools may not be for everyone, but when designed properly, they can look bold and sophisticated. The question is to what extent do you dare to "industrialize"?
Nordic Bar Stool
The antithesis of industrial bar stools - Nordic bar stools take a less-is-more approach, making them perfect for true minimalists.
Medieval Bar Stool
There are too many shapes and styles to mention, and the Middle Ages is a kaleidoscopic style. Walnut, brass and dark leather are common and combine to create a style that exudes vintage sophistication.
Upholstered Bar Stool
-Leather
Not only is leather a practical and hard-wearing material, it's also very comfortable when padded. Opt for tan for a more modern vibe and oxblood to capture a retro/industrial aesthetic.
- Velvet
Calling all minimalists! Velvet is available in a variety of colors for those who like to make their accessories stand out. The material is silky to the touch and offers both comfort and style.
- Fabric
Depending on the type, the fabric is generally more durable than velvet and more comfortable than leather. Perfect for those with busy families.
Gas Lift Bar Stool
While aesthetically pleasing gas lift bar stools may not be for everyone, they are sure to appeal to those looking for practicality. The convenience of adjustability has its uses, especially for families with children, where the optimal seat height may vary.
Rustic Bar Stool
Rustic stools are usually made entirely of wood, with all knots and imperfections exposed. Quirky, quirky, and wonderful - what better option for those who love character country living?
The above introduces the different types of bar stools and their applicable styles in detail. If you want to buy a bar stool, please
contact us
.
CDG is a professional
custom indoor and outdoor restaurant furniture manufacturer
. Design/build philosophy is the foundation of our business. We are able to work with a team of designers to design your projects and new collections. Working closely over the years with some of the world's most popular brands and chains, our reputation is built on an uncompromising philosophy of quality.