How to Clean Your Outdoor Furniture Year-Round?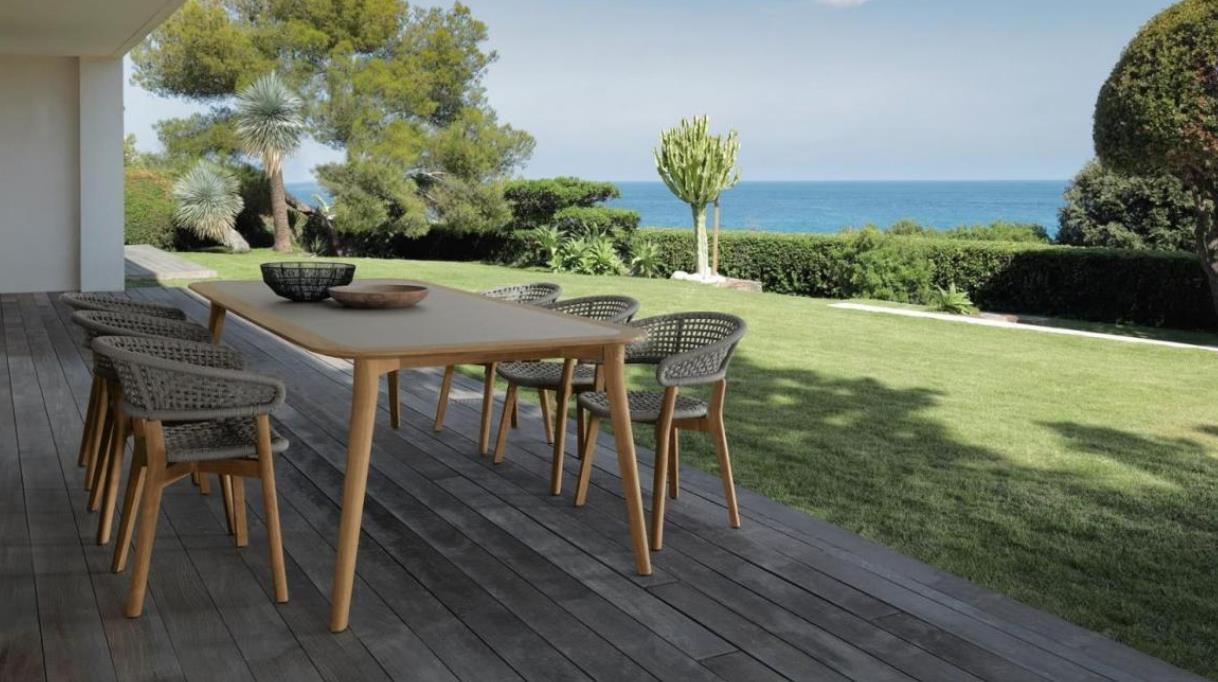 Place a recreational facility in your backyard that makes it easy to enjoy the great outdoors. Just sitting on outdoor furniture can help you enjoy all that nature has to offer—that is, if you take care of it. While outdoor furniture can withstand the elements, it's still not resistant to dust, dirt, mold, animals, and insects. Also, with harsh conditions, especially in winter, you'll need to take care of your creations to make sure they stay in top condition.
Daily cleaning and grooming
General cleaning best practices for outdoor furniture start with sweeping. We recommend using a soft bristle brush to remove surfaces as needed, then rinse with water. From there, clean the surface using:
Mix 1/4 cup mild dishwashing liquid with 1 gallon of warm water.
Thoroughly scrub the surface of the furniture with a sponge or soft brush.
Rinse well, then dry with a lint-free cloth.
Tip: Do not force wash or use chlorine bleach, pine oil, or abrasive cleaners unless directed to do so.
If you notice any mold, follow the above. Continue to lightly scrub or sand to remove mold. Wear gloves and discard used supplies to avoid spreading spores.
CDG recommends deep cleaning your patio furniture at least twice a year: once in the spring, then start using it regularly as the temperature warms, and once in the fall, then put it all away for the winter.
Wicker furniture
The flexible weave used to make furniture is traditionally made of rattan, reed, or coated paper, sometimes reinforced with metal. Clear varnishes, paints, or a combination of the two are often used to protect surfaces. Sunlight is the main enemy of wicker. If you plan to keep wicker furniture outside for more than two to three weeks, be sure to cover it.
To remove dirt and debris, vacuum with the dusting brush attachment or use a dry paintbrush. Clean with a mild soap solution. Scrub, rinse. Avoid using too much water, which can weaken fibers.
Wood furniture
Most woods used for outdoor furniture are naturally resistant to rot and withstand the elements. Although sealants help retain color and prevent fraying, they are not required. Unfinished wood will have a silver-grey sheen and require little maintenance.
To remove stains or mold, mix 1 gallon of hot water with powdered oxygen bleach as directed. Scrub the area with a soft-bristle brush, then rinse. To remove rust or bird droppings, or to restore the original color, lightly sand along the grain with fine-grit sandpaper, then rinse. If the area is too large to sand, mix hot water with oxalic acid crystals (also known as wood bleach or wood brightener) as directed. Apply with a soft bristle brush, then rinse off. Do not use chlorine bleach, which can damage wood fibers.
Metal furniture
Aluminum, iron, steel, and other metals can be forged (heated and hammered), cast from molds (usually solid pieces), or formed into hollow tubes. Because most metal furniture will rust in addition to aluminum, metal furniture is usually coated with a clear varnish, paint, or a durable powder coat.
Use a mild soap solution and follow directions to scrub, rinse and dry. To remove rust or mold, lightly sand the area with a fine-grit sandpaper. Wipe it clean and apply a few thin coats if needed (available through the manufacturer). Allow drying between coats. Humidity can affect the paint, so it's best to work on a dry day.
Fabric furniture
Materials for outdoor use, often referred to as high-performance fabrics, are designed to resist sun damage, stains, moisture, and mold. Solution-dyed fabrics woven from pigment-infused fibers are less fading and can handle more aggressive cleaners better than printed or piece-dyed fabrics. To determine which you have, check both sides of the fabric. If they are the same, they are probably solution stained. Otherwise, it is printed or dyed.
Removable lids can sometimes be machine washed in cold water using a mild bleach-free laundry soap, then air-dried. To hand wash, dip the fabric in a solution of 1/4 cup mild liquid soap and 1 gallon warm water (100 degrees or less) and shake gently. Rinse well and air dry.
To clean mold from solution-stained fabrics, mix 1 gallon of warm water with 2 tablespoons of oxygen bleach if the care guide lists it as an approved cleaner. Wet the affected area and scrub with a soft-bristle brush. Rinse well and air dry.
Plastic furniture
Resin or all-weather furniture is usually made of plastic, either polyvinyl chloride (PVC) or polyethylene (PE). These plastics are made from a variety of chemical additives, including UV stabilizers and biocides, and can be shaped to mimic items such as wood, wicker, and woven chair belts and slings.
Use a mild soap solution and follow directions to scrub, rinse and dry. For stubborn stains or mildew, if the care guide lists bleach as an approved cleaner, try a solution of 10 parts water to 1 part chlorine bleach.
Cleaning your outdoor furniture by following the cleaning tips above can give them a longer life, and if you are planning to buy new outdoor furniture, please
contact us
.
CDG is a professional
custom restaurant furniture manufacturer
, our products are widely used in outdoor, hotel, home, and leisure industries, etc. Working closely over the years with some of the world's most popular brands and chains, our reputation is built on an uncompromising philosophy of quality.