Outdoor Dining Kits Can Help You Enjoy Outdoor Dining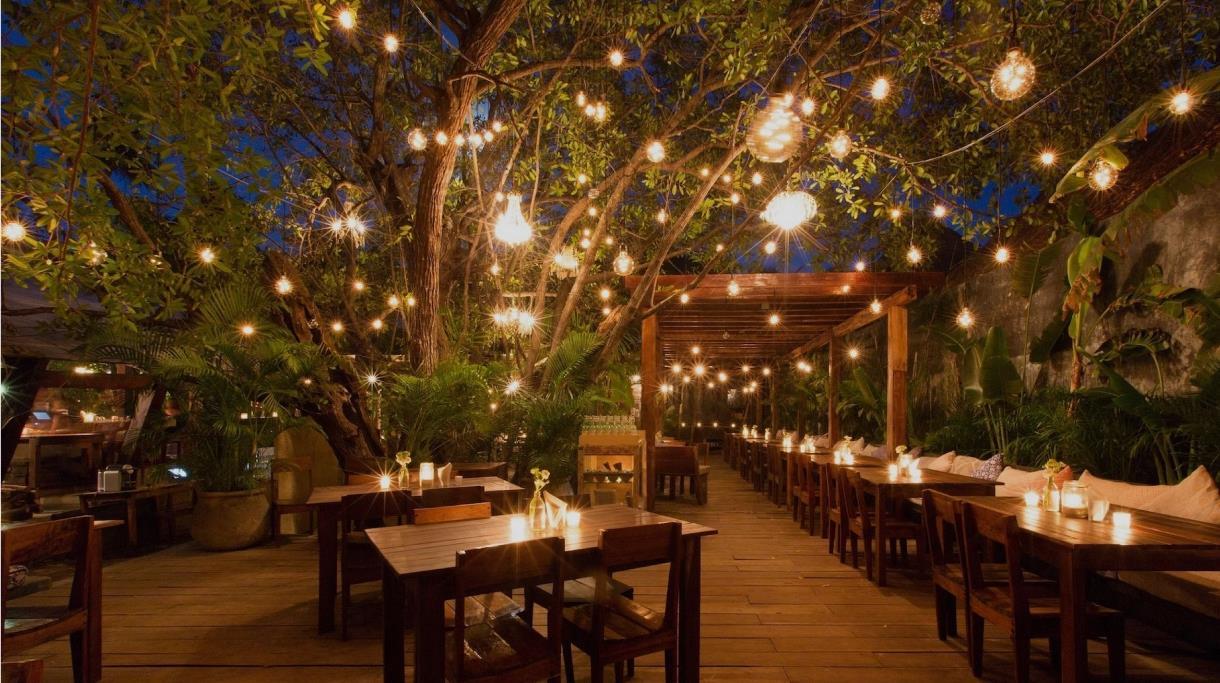 Close your eyes and imagine warm breezes, beautiful sunsets, and summer evenings. Now imagine that you are having a nice dinner with your loved one. Sounds romantic, right!
You can implement these ideas anytime! Just set the scene and table for al fresco dining at any time of day or night. Plan a delicious brunch to enjoy with your best friends. Set the table for a fun picnic lunch with the kids. Plan an outdoor dinner for your work friends. Or prepare a cozy al fresco meal for you and your partner to enjoy under the stars.
What is outdoor dining?
Just like it sounds, dining al fresco means you're eating outside for some fresh air. It's not just a meal, though. This setup turns al fresco dining into a complete experience.
Plus, it's versatile! You can turn al fresco dining into a very simple al fresco patio dining experience. You can also break out all the bells and whistles and create an unforgettable and unique elegant outdoor event.
Before planning your menu, it can help to prepare a guest list and make sure you have comfortable seating for everyone at the table outside.
Factors to consider when choosing a new
outdoor restaurant sets
for al fresco dining include the size of the outdoor space, the number of people you will be dining with, and whether you prefer to host small, intimate gatherings or larger events. If you like to keep it small and private, seating for four or five people might provide the level of comfort you want for your dinner guests. If you're planning a larger event, more seating and space may be just what your doctor is asking for. For larger gatherings, choose the largest outdoor table and chairs in your budget.
How to set up an outdoor dining area?
Measure first: Take some measurements of your available space and check the dimensions of the outdoor dining furniture you're considering. Make sure guests have enough room to walk without bumping into tables or chairs.
Choose a sturdy foundation: Shaking furniture can cause drinks or food to spill. Swing prevention starts with a solid foundation.
Plan your walkways: Choose where you want your guests to walk (and help them stay away from your flower beds), and create walkways in your garden area by using lighting and decorative items like planters.
Make room for extras: Make room to place a cooler or mini fridge within easy reach of outdoor dining equipment. That way, you don't have to leave the party every time someone wants a fresh drink.
Make your own shade: If your outdoor dining area is to be showcased in a sunny part of the yard, an outdoor dining area with an umbrella can provide the shade it needs.
Coordinated outdoor cutlery
Have a nice conversation while enjoying a delicious meal on fine utensils. Laugh with your friends as you sip sweetened beverages from sparkling drinkware. Turn your outdoor dining table set into a perfect scene and create memories with coordinating outdoor dining table furniture. Then, add decorations like ornaments or candles to add to the ambiance.
Working from the comfort of a backyard area? Choose outdoor dining tables and chairs that fold or stack to save space. You can enjoy the beauty and style of a matching outdoor dining room without giving up the important patio space you need when you're not entertaining.
Outdoor dining table
Create your best al fresco dining experience by filling the area with pieces that coordinate with your home's theme. Outdoor tables are available in contemporary, traditional, and contemporary styles, so it's easy to find one that matches your decorating goals. In addition, outdoor furniture is made of a variety of durable and beautiful materials. So go ahead and choose the type that complements the other fixtures and decor in your outdoor space. Examples of materials used to make outdoor furniture include:
Aluminum
Fabric
Metal
Plastic
Polyester
Rattan
Resin
Wood
You can create the outdoor oasis of your dreams with custom settings, outdoor furniture, and decor. Add candles, faux plants, or fruit-filled baskets as table centerpieces to breathe life into the space.
Comfortable outdoor dining chairs
Set the mood by adding pieces that make everyone feel comfortable when visiting your home for an al fresco dinner. Details such as soft music from outdoor speakers, twinkling fairy lights, and striking outdoor sculptures add a sense of tranquility to the space. A stunning floral outdoor rug will add a touch of warmth and texture to a space.
You can also celebrate the casual pace of summer with a more relaxed al fresco dining experience. Choose an outdoor dining chair with comfy cushions and sit by the brazier. When you want to serve a more traditional meal, you can rearrange the chairs to provide more seating at the dining table.
As a
custom outdoor restaurant furniture manufacturer
, CDG's products include outdoor restaurant sets, outdoor garden home sets, outdoor furniture accessories, etc. Over the past 16 years, these products have been sold in more than 160 countries with more than 10,000 large-scale projects. We are a leading manufacturer and supplier of innovative and stylish furniture for the outdoor, hospitality, home, and leisure industries.