Ultimate Tips for Choosing the Best Coffee Chairs for Your Cafeteria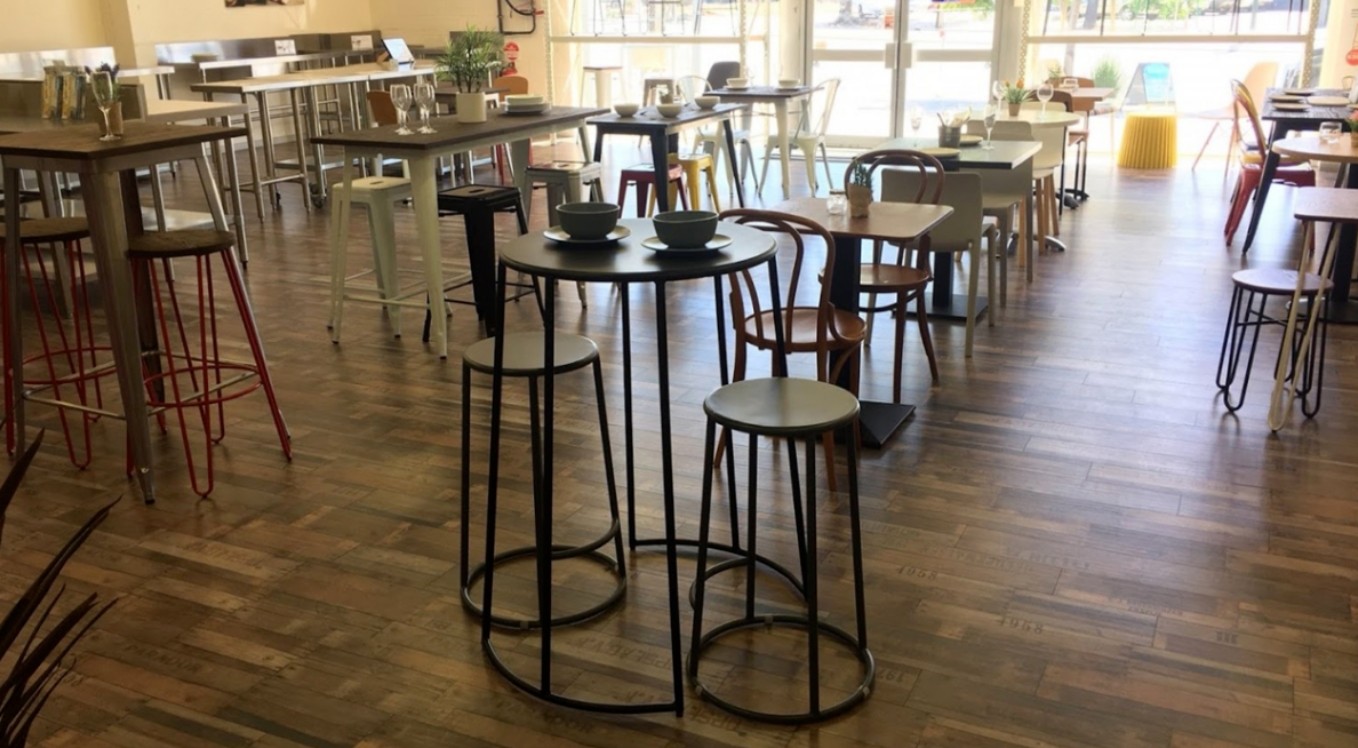 Wondering what makes a cafe great? Well, cafe furniture plays a very important role. Apart from great coffee, tea, and cakes, cafe frequenters also care about the decor, design, and furniture of the cafe.
The furniture of the cafe needs a good combination of some high stools and hard chairs as well as upholstered chairs. If your cafe is family-friendly, you may need to accommodate the needs of children and babies. Having a few comfy ottomans for those looking to unwind after a long day can add extra brownie points to your cafe decor.
So let's discuss some of the most important aspects to look out for when buying
coffee shop chairs
. Before buying furniture, read it carefully and take some notes.
Comfortable
There is no denying that when choosing cafe chairs, the first thing you need to check is their comfort. Imagine yourself sitting in this chair. Do you feel comfortable like this? You might want to go to a furniture dealer and make sure the chair is comfortable. Sit down and check the various angles - does it have good back support? Is it curved or straight or curved? How does your body adapt to the chair?
The next item to check is the pads. Is it hard or soft? Sit for a while and see if your customers feel comfortable sitting there for long periods of time.
In the past, most cafes had heavy wooden chairs that were uncomfortable to sit on. So the perfect combination of light steel chairs with an afternoon tea table might be for you.
Longevity
Buying furniture is an investment that is not valued by most entrepreneurs and business people. They want to buy cheap coffee chairs for their coffee shop business. But over time, they need to reinvest in the furniture because cheap furniture doesn't last. Furniture for restaurants and cafes needs to be as durable as the residential furniture that people use every day. So, be sure to check the durability of the chair before closing the deal. You'll also need some kind of warranty from the dealer. You can ask questions like - what happens if a coffee shop chair gets scratched in transit. Replacing broken or unusable furniture is a breeze if you have a warranty.
Environment
Does your facility offer indoor and outdoor seating? Then you need to have separate chairs depending on the setup. Don't you want your expensive fabrics to get wet from the rain or exposed to the sun for hours? Many cafés located along busy streets are places for customers to stop quickly for a coffee and a bite to eat. Simple metal-framed coffee chairs are a better fit for this setting. Maybe opt for an extra coat of enamel or a matte coat instead of a glossy one. The indoor seating arrangement is for a more laid-back clientele. Sometimes, informal meetings are held in cafés where comfortable seating is required.
Theme
Once you've taken care of comfort and ambiance, decor and theming are your next focus. So spend your money on coffee shop chairs that perfectly match your aesthetic. Your customers are sure to notice how your cafe furniture enhances the overall style and design of your cafe. If your café is Parisian, old-school chairs with comfy cushions are just what you want in your coffee shop. If you're more inclined toward a modern theme, the minimal, clean design will be your first choice.
Color
Color choice plays an important role in choosing coffee shop chairs. It needs to match your theme and enhance the overall vibe. Color has a psychological effect on people. So be extra careful so people don't leave your coffee shop. Some colors like red and orange stimulate appetite and social interaction.
Practicality
While some pieces of furniture look great and may even be comfortable, they may not be functional. No one wants to walk into a cafe that is full of people. You also need space to allow your server to move easily. Covering the entire floor space is a hazard - not just to the people at the café, but to your servers. People should be able to move around freely without bumping into chairs or knocking over food and drinks. Avoid bulky and immovable furniture.
Budget
While furniture is an asset in running your cafe, it doesn't cost you money. Don't go over budget and forget about other costs such as customization, maintenance, and delivery.
Take your time and choose the right chairs for your coffee shop. We hope that with the help of this blog, you will be able to make good choices because you will know exactly what kind of furniture you want. If you are still not sure what kind of cafe chairs to buy or you already have an idea and looking for cafe chairs, welcome to
contact us
.
CDG is a professional
custom restaurant furniture manufacturer
. For 16 years, we have sold more than 10,000 products in more than 160 countries and sold on large projects. You'll always find something stylish for your project in our wide range of styles, including modern, vintage, industrial, rustic and more.